In this episode of The Chemical Show, host Victoria Meyer interviews Kevin Yttre, Managing Director at Grace Matthews, an investment bank that exclusively focuses on the chemicals and materials industries, assisting with mergers, acquisitions, and capital raises. Kevin shares valuable insights about the world of M&A, explaining M&A strategies, the role of ESG credentials, recent slowdowns in the industry, success factors in transactions, and much more.
Topics you can expect to learn more about in this episode:
The Role of Investment Banking in M&A

Influence of current economic environment on M&A Activity in Chemicals and Materials

Historical and current multiples in chemicals M&A

M&A strategies for chemicals and materials companies

Advice for buyers and sellers today

The role of Sustainability and ESG in transactions today
Join Victoria and Kevin as they delve into the world of M&A transactions and discover the critical factors to consider when buying or selling a business in the chemicals and materials industry.
Please subscribe to The Chemical Show on your favorite podcast player. 
Check out Grace Matthew's latest M&A newsletter including insights on transaction multiples.
Listen to the interview with Kevin:
Watch the interview on YouTube:
Insights to M&A in Chemical and Materials Industry with Kevin Yttre
Hi. This is Victoria Meyer. Welcome back to the Chemical Show. Today, I am speaking with Kevin Yttre who is the President and Managing Director of Grace Matthews where he heads day to day management of the firm and leads execution of buy side, sell side, and some complex corporate carve outs across all sectors of the specialty materials and chemical industry. Kevin's a chemical engineer by training and actually worked in the chemical industry prior to going to Grace Matthews and doing what he does there. We had a great conversation about what's going on in M&A markets for chemicals and materials companies.
Kevin, welcome to The Chemical Show. What's your origin story? What got you interested in chemicals and materials and ultimately led you to Grace Matthews?
I have a background in chemical engineering and actually started out of undergrad in production and operations roles. I used to work for a division of ICI Chemical called Uniqema and had the good fortune of working within both the commodity side of the business and the specialty surfactant side of the company. From there, I ventured back to business school and was fortunate enough to meet Grace Matthews. One thing led to another, and they offered me a job. So maybe a less traditional path to financial services than most. But, my start in the chemical industry was truly in a technical and operations role.
Did you know you were going towards financial services or away from chemicals directly when you went to business school?
No, I think if you would have asked me when I started business school if I'd be doing this today, I probably would have laughed at you. I would have said:"That's just not possible."
I really enjoyed working in operations, and I think you actually find when you work in a transactional world, it's solving complex problems, and it's trouble shooting, and it's trying to manage situations when you're not in the room. It's very much like a puzzle, like an engineering problem. And so there's definitely parallels between the two. It's probably been a great fit in terms of skill sets from my engineering training.
Tell us about Grace Matthews.
We're an investment bank that exclusively focuses on chemicals and materials and the vast majority of our work is sell side work, whether that's someone hiring us to fully sell a business or a partial sale. We also do buy side work, but that's a little bit more targeted with clients. There's 20 of us (at Grace Matthews) in Milwaukee, Wisconsin. When you look at our history, we've closed something close to 150 or 200 chemicals or materials deals. Most of those, are probably below $500 million in transaction value. In any given year, we're hoping to work on 10 to 12 transactions.
Our clients actually break down pretty cleanly: one-third of clients we work with are privately held businesses, one-third are corporate carve outs, and one-third are private equity owned businesses. And so we like to say we're trilingual and that in a way we can speak private entrepreneurial, big corporate, and private equity.
When people think M&A, and particularly investment banking, they often think that you guys are the ones bringing the money. But is it true that you're much more about deal structure and matchmaking, or how would you define it?
That's a good clarification. When we are representing a seller, our job in so many ways is to make a market for a business. We're trying to create a competitive bidding dynamic where we can not only optimize things like valuation and legal terms, but speed and certainty of the deal and also intangibles (specific things desired by a potential seller.) We're far more in the role of getting someone ready to go-to-market their business and then execute on the transaction.
It's all advisory work. We don't do any debt placement and we don't take any investment.
What's happening in M&A in 2023? I know the early expectations in the year was that it was going to be be somewhat slow, continuing the trend from 2022. Is that actually what you're seeing?
If you take a step back a little bit, almost 18 months ago, to the end of 2021. Most people in the financial services world would say the M&A industry was almost at capacity. If a private owner contacted us in the late part of 2021 and said they wanted to go to market, our advice would be: "You probably should wait." We definitely had times where we were marketing a company, contacting potential buyers, and they'd say they don't have the bandwidth to work on a transaction. So I think the back end of that year was very heavy in terms of deal volume. That led to expectations that 2022 was going to be a little bit slower.
Enter 2022, when you have inflation, interest rates escalating, a war breaks out, and continued supply chain problems. You have all these these challenges and headwinds present themselves, and I think you look back at it and you go, "Yeah, that does make sense why the back half of 2022 was a bit slower."
The start of 2023 definitely has been slower in terms of transaction volumes than what you had seen in the past. And I think most of that is because you don't see a lot of of large multinational, mega-deal activity above maybe $500 million where the financing markets are a little bit more constrained. You haven't seen a lot of transaction activity there.
However, we have been very fortunate in our office. We have remained very busy in this time period, and so I think there is a bit of a misconception that there is not a lot of the deal activity, although it's)definitely down.
I can give you an example, I talked to an equity fund early in the year, and they said, on our Monday staff meetings, we review all of our inbound deal activity, and we're typically talking about 10 to 15 new opportunities. Right now, we're talking about 1 to 2. I mean, that just gives you a sense of how scaled back things are.
At the same time though, there's others in the financial service world who will say they have engagements and that they're ready to push go on some projects. It's really about a better timing. And so I think you will see that change a bit going forward here, but it has definitely been a slower part of the M&A cycle the 1st part of this year.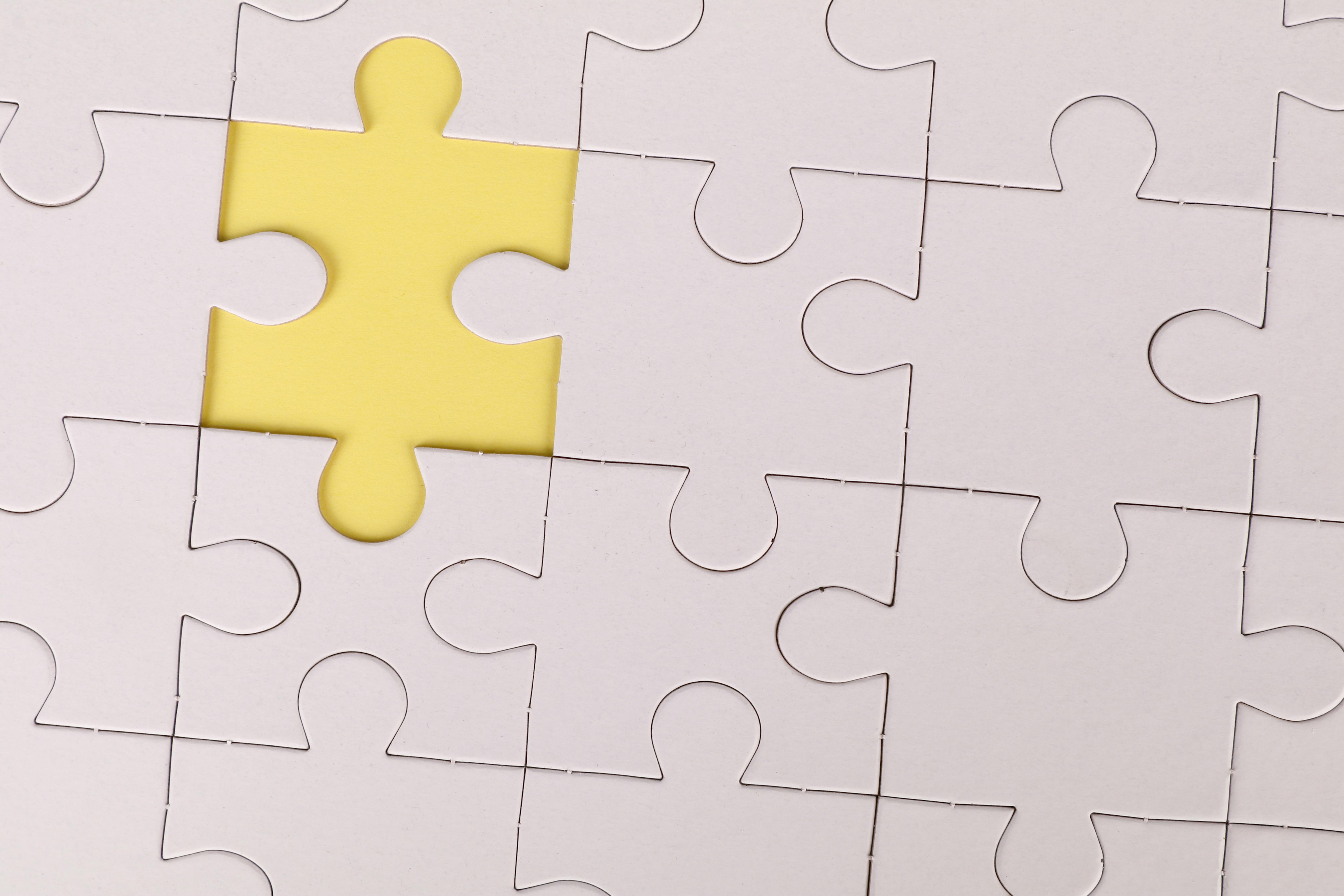 When you talk about seeing only 1 to 2 deals, I recall a panel you were on in early 2022,, that the number of potential participants that are bidders in a deal has shrunk. Is that still true?
The deals that we have seen that we have had success with, have 2 common variables. One is either there's a very strong strategic rationale and I think that has led to success and transactions. The other is this concept of flight to quality, and I think businesses that have performed very well in this environment are getting disproportionate attention when you market them. And I think it's actually different from what you've just said. You have more buyers who are very interested. Clearly, your business model is very resilient and very strong if you're doing well in these times. We've seen it firsthand, and it's led to some very great outcomes on transactions that we've been fortune to be a part of.
Everyone's favorite question is always multiples. I'm sure you hear this on a daily basis. You know: "What's the multiple of the deal?" So what are the multiples that you're seeing, because we can't talk to you without having that question, and what are the trends that are affecting it?
This is a question we hear regularly. And, yes, we find ways to pivot and say it depends upon the value proposition of the business and other things.
At Grace Matthews, we track an index of about a 100 public chemicals and materials businesses. That includes a wide array of companies from commodity producers to specialties like paints, coatings, water treatment, you name the end markets. It's pretty broad. If you look at that index, and you look at the transact or the trading multiples of that index. Over a 10 year period, that index averages about 11 times EBITDA. Now there's liquidity premiums and size premiums, all those things linked to it, but it fully over the past 10 years is about an 11 times average. As of the end of May, that was about 10.1 times. So you're talking maybe 8 or 9% lower than the previous 10 year average is where things are right now.
Now when you say that, I don't necessarily think that means if you take a business you're going to assume its value is 8 or 9% lower than a historical average. This goes back to my flight to quality thing. In the time that I have been doing this, that index is probably the best proxy in my view of how multiples are moving. When you actually try and look for good transaction comp data, it's very, very unreliable and very hard to find. Especially in an environment where there's not a lot of deal activity it's even more of a challenge to find.
Taken one step forward on that question. In this environment and maybe we would say this all the time, but what's probably more relevant than multiples right now is multiple of what. When you look at businesses today, the number one thing that we focus on and the transactional world is faced with is sustainability of run rate.
In a recent newsletter that we put out, we went and looked at what a random selection 20 different CEOs were saying about their Q1 performance. If you look at that, we had 16 companies in that group indicate they saw pretty sizable volume declines in Q1 of this year. Some of them double-digit year-over-year. Yet in nearly every one of those cases, their revenue and margin held because of better pricing coming off of price increases in the most recent environment. Companies bought a lot of inventory during supply chain challenges. Now, they are working their way through that inventory, so it affects their numbers. The exact quantification of that is pretty tricky. And figuring out how much of that is end market softness is also very hard to dissect. So when you look at those things, that run rate and sustainability of performance in my view is really more acute to evaluation than where the multiples are today.
Your point about inventories in the supply chain, that has been a big factor for chemical companies for the past 6+ months. If we're not looking these multiples, where do you drive your clients when you're thinking about value, because obviously, everybody wants to sell high and buy low. So what are the factors that you emphasize or the areas that you put focus on with your clients?
We ask two questions. Do you want me to share input with you like I'm a shareholder of your company? Or, have you made the decision that you're selling and tell me how to sell?
If someone asks me a question and says, "Think like you're a shareholder and like you own this business." I break it down to two things. (1) Is the market ready? And, (2) is the business ready? Right now, you could argue in some cases the market may not be ready due to some uncertainty there. I think that differs case by case business by business, and end market by end market.
When you take that same question of is the business ready, that's where you really need to do a deep dive and look at very granular buildup of trends and performance to really try and understand this is where the business is headed going forward. Those things are just critical to trying to get your head around what you can accomplish in the marketplace. So that's not really a valuation question. It's more of, if you can articulate a story of why where you are today and going forward, it's going to be better. Then, you're well suited to be in a position to go to market.
If you can't do that and you're going the wrong direction, typically, the first question you're gonna get from a buyer is why are you doing this right now? And I don't think you wanna be on your heels on the start of a market for us. You want to in a position to say: "Look at how excited we are about our organization and the future is going to be better than it is today."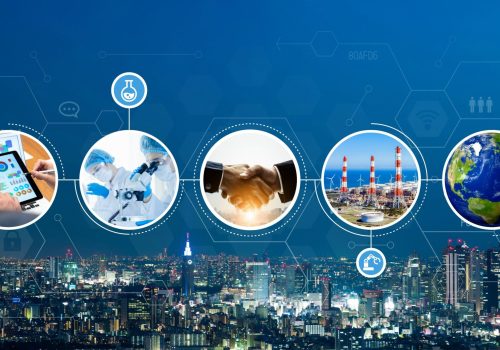 What's the role of capital in the market? We've been hearing about maybe prior to this year, and maybe this is true this year as well, that there's idle capital in private equity, that people just have cash to spend and that's been a factor in perhaps multiples, perhaps the volume of transactional activity. Is that still true today? Was that something that was kind of a pre-COVID and into the 1st year of 2020, 2021 that it's tempering out or not?
You'll hear people say, over a $1 Trillion of private equity has been raised in the last few years. It may not be accurate, but it is a good story. When I first started doing this, we would have said there is probably really 15 to 25 private equity funds who really have a good skill set of investing in the broadly defined chemical and material value chain. 8 to 10 years ago, there was 40 or 50 funds. Today, it's well north of 100. Not necessarily chemicals-only funds, but funds that have chemicals and materials as a segment that they want to deploy capital in. When you have that many companies looking to invest in a segment, you just start to see more robust valuations. You see start to see more robust deal terms. I think that has happened.
Now when you talk about private equity in this current environment and your last few questions were about valuation, there's definitely limitations there where the lending world is a bit more of a challenge right now. And again, if you're above $500 Million it's different. The lower-middle market, there's still ability to find debt, but it is limited and I think it's just more expensive. So that pulls back on private equity returns. Most funds generically, if you were to talk to them, would say, yes. They're still actively looking to deploy capital. It's fair to say that PE employs very creative people, and they're going to find ways to deploy that capital. And that might be different deal structure or other things, but I definitely think you see that behavior right now.
When you look across the chemical and materials science industry today, are there certain segments that are more active?
Companies always want to find a coatings business or find an adhesives business or a food ingredient business. Personal care pure plays are always attractive. There might not be a lot of activity in those markets and sometimes there is scarcity. This leads to better valuation terms, better outcomes, or large synergies with big strategic buyers. If you were to ask me where I think you will see a bunch of deal activity going forward, it's absolutely and broadly defined distribution and value added servicing type business models. There has definitely been multiple instances of private equity funds having successes by the buy and build platform strategy.
There's currently several very high quality private equity held businesses that are out trying to do additional acquisitions to grow. And a lot of the large strategics in that space are very focused on M&A as a growth pillar for their company. You couple that with distribution being highly fragmented. It just leads to a kind of a formula of a lot of deal activity. The past few years, if they've demonstrated anything, it's that having strong supply chain capabilities is absolutely core to go forward success, and I think a lot of distribution companies have demonstrated that. I think in the near term and probably the midterm, you're gonna see a lot of M&A activity and be broadly defined distribution segment.
That's interesting. I think that chemical distribution has relatively low barriers to entry, which leads to the fragmentation because people say," I know how to buy and sell product x and so I can enter in the market." It creates proliferation of companies, but it's hard to sustain a really viable business for a long time, or it's hard to grow. Right? It's hard to grow organically. You can start to a certain point, and then you start seeing consolidation. I feel like across that industry, we've gone through this cycle a few times. And we probably will a few more as time goes on, but that'll be interesting to watch.
What advice are you giving buyers today?
There is a spectrum. For some companies, their M&A strategy is truly just one of being opportunistic. And if the right deal comes across, they're gonna strike at them. There's not much you can really say to someone like that. There's not much advice you can give beyond: "If the opportunity presents itself, you should pursue it."  Then the way other end of the spectrum is where you have a very deliberate M&A strategy that absolutely aligns with your long term growth models. If you're being strategic, there are enough challenging things right now that you can always find a reason not to pursue a deal. You only need one voice in a room to say no.
I think my advice there is that you just need to stay the course and the benefit a lot of strategics have is they can be very long term thinkers and you're just gonna have to get comfortable in this environment that you might have imperfect information. It can be hard. Like you were mentioning a few minutes ago, a company that's got a year's worth of inventory at high valued prices, and their margins look weird because they're bleeding, those things. You're just gonna have to get comfortable that is there, but I think there's some great opportunities. Again, my advice to buyers would be stay the course. Don't let uncertainty knock you off of what your long term strategic plans are.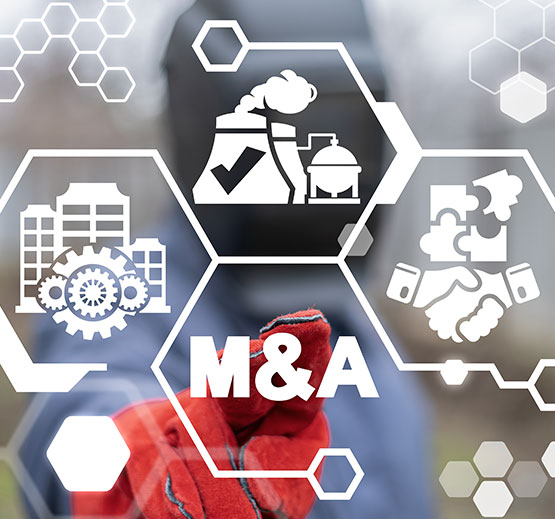 Let's flip it around: What what's your advice for sellers?
Most of the private equity world, you'll hear them say, we tend to invest in businesses for 5 to 7 years. At the time they're underwriting their initial investment, they're focusing on their exit. So if you're a private owner, I always just try and reinforce that if you know a sale is coming at some point in time in your corporate life, start planning for it. Professional investors do that, if they're doing it there must be a reason for it. But that's just a a global statement that has nothing to do with today's current environment. I just think that's a good practice for anyone.
In this environment, go back to what we talked about a few minutes ago about sustainability of run rate. In any deal world, you always wanna be prepared. I think diligence scrutiny has just magnified right now, and you need to be prepared before you start a process. That upfront heavy lift leads to such a better path at the backend of things. So, the advice that I have for sellers today is you really need sit and and do the heavy lift upfront and spend time if you can before you go into a sale process. It is a major organizational strain, and you wanna make sure you get it right. So do your homework before you start.
ESG has been really is such a focus right now. What role does it play in deals? My observation when I talk with companies and work with companies is that many smaller companies feel like they're not as well prepared. Their sustainability strategy or the ESG strategy is not as well articulated, and they sometimes feel like it doesn't have to be. Is that true in a buy sell perspective? Is it playing an important role in transactions?
What we're definitely seeing more of is when you work through a transaction and you get to a certain point of deal, you're going to start seeing functional experts start in, and tax diligence and insurance diligence and HR diligence. You're definitely starting to see more and more of an ESG diligence work stream that is part of a transaction. Exactly what questions and what they're seeking differs case-by-case. But the fact that it presents itself tells you that it is starting to become more and more of a focus area in the transaction world.
I think it's also true that you'll talk to some buyers, and they will tell you the first question that they get asked internally when they evaluate a new opportunity is, does this enhance our ESG initiatives? And if the answer is no, it doesn't mean that they won't pursue the transaction, it just means the hurdle that it needs to to overcome to get internal support is that much higher. It's definitely more of a discussion topic in the transactional world. As you know, some of these things don't have concrete definitions, and there aren't concrete metrics. So it makes it a little harder to give a very concise answer to that. but it is becoming more and more common in the transactional process for sure.
What should we be looking for in the second half of 2023?
If Q2 is a pretty strong quarter. I think you will see a fair amount of activity re-pick up in the back half of this year, and I'm pretty bullish that will be the case. If you still see some soft performance in Q2, and you don't see a volume pickup starts to happen. It could be a pretty rough back half of the year. I gave you the both scenarios that could play out, but I fall more into the camp of you're gonna see more and more activity start to ramp up in the back.
About Kevin Yttre:
Kevin Yttre, President and Managing Director, heads day-to-day management at Grace Matthews and leads execution of buy-side, sell-side, and complex corporate carve-outs across all sectors of the specialty materials and chemical industry. As a chemical engineer, Kevin held a number of engineering and management positions in chemicals businesses in the U.S. and the Netherlands prior to joining Grace Matthews. At ICI's Uniqema Specialty Chemicals Business, Kevin was part of the team that was responsible for designing and implementing process improvements and control systems, including the design and commissioning of a four-reactor chemicals facility in New Castle, Delaware. He subsequently held a marketing role at Uniqema's Gouda, Netherlands site, and ultimately was the Plant Production Manager at the New Castle facility, where he was responsible for the production of over 90 specialty chemical products.
Kevin holds an M.B.A. from the Harvard Business School and a B.S. degree, with Highest Distinction, in Chemical Engineering from the University of Wisconsin – Madison. At Madison, Kevin was awarded the Kurt F. Wendt Memorial Scholarship for outstanding performance as an engineering student and the Kowalke-Harr Teamwork Award and was also named a Dalhke Scholar and Colbeck Scholar. In 2022, Kevin was recognized as an Early Career Award recipient from the College of Engineering at the University of Wisconsin-Madison.  Kevin was also awarded the prestigious national M&A Advisor Emerging Leader Award in 2016, for his contributions to the investment banking industry.
Kevin has been an officer of the Harvard Business School Club of Wisconsin and has been an active member of the Society of Chemical Manufacturers and Affiliates (SOCMA), the Independent Lubricant Manufacturers Association (ILMA), The Water Council, and The Association of Water Technologies (AWT).